Sensed: An opportunity
When Securitas set its sights on Australia's security market, it already had the product that local SME owners desired: a simple, reliable Remote Guarding service that keeps security high and costs low. In a market already saturated with existing players, it needed to make a strong, savvy introduction to its new customers.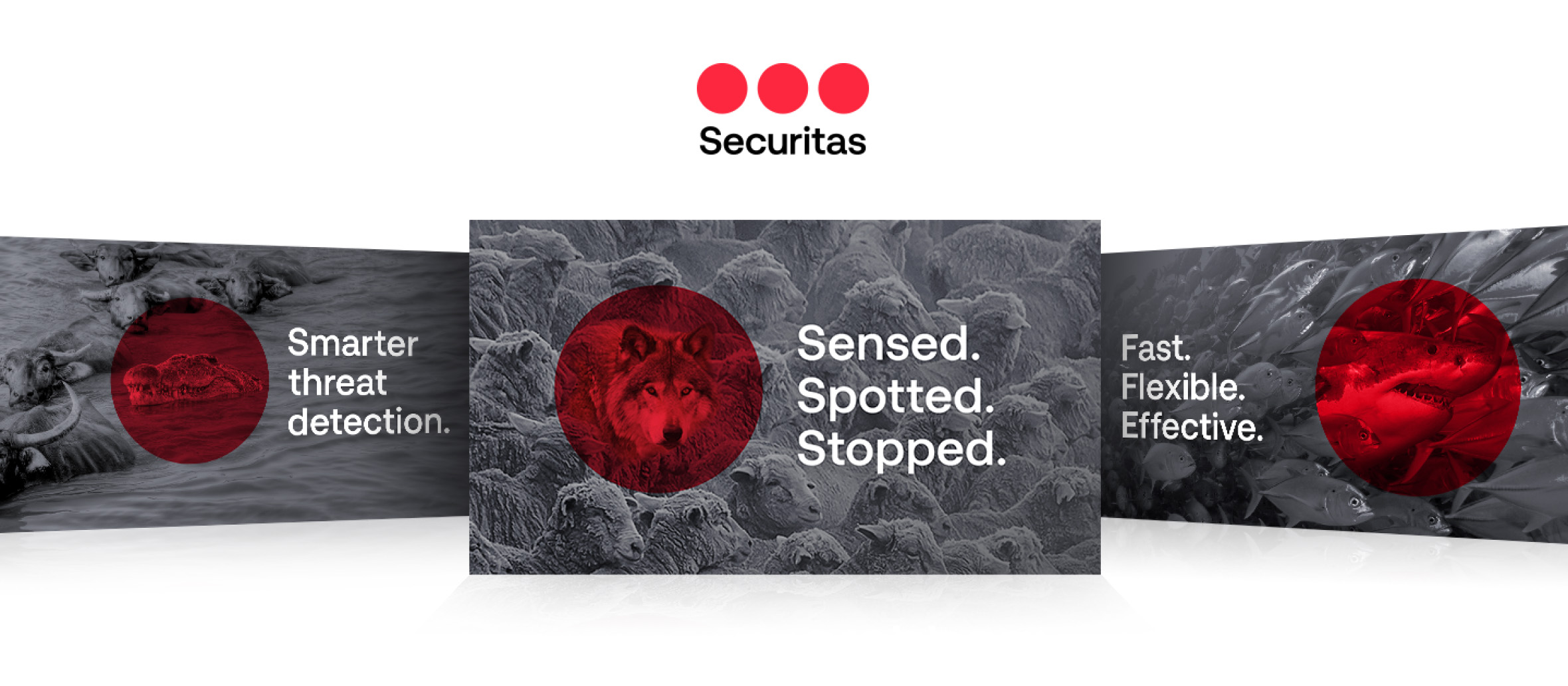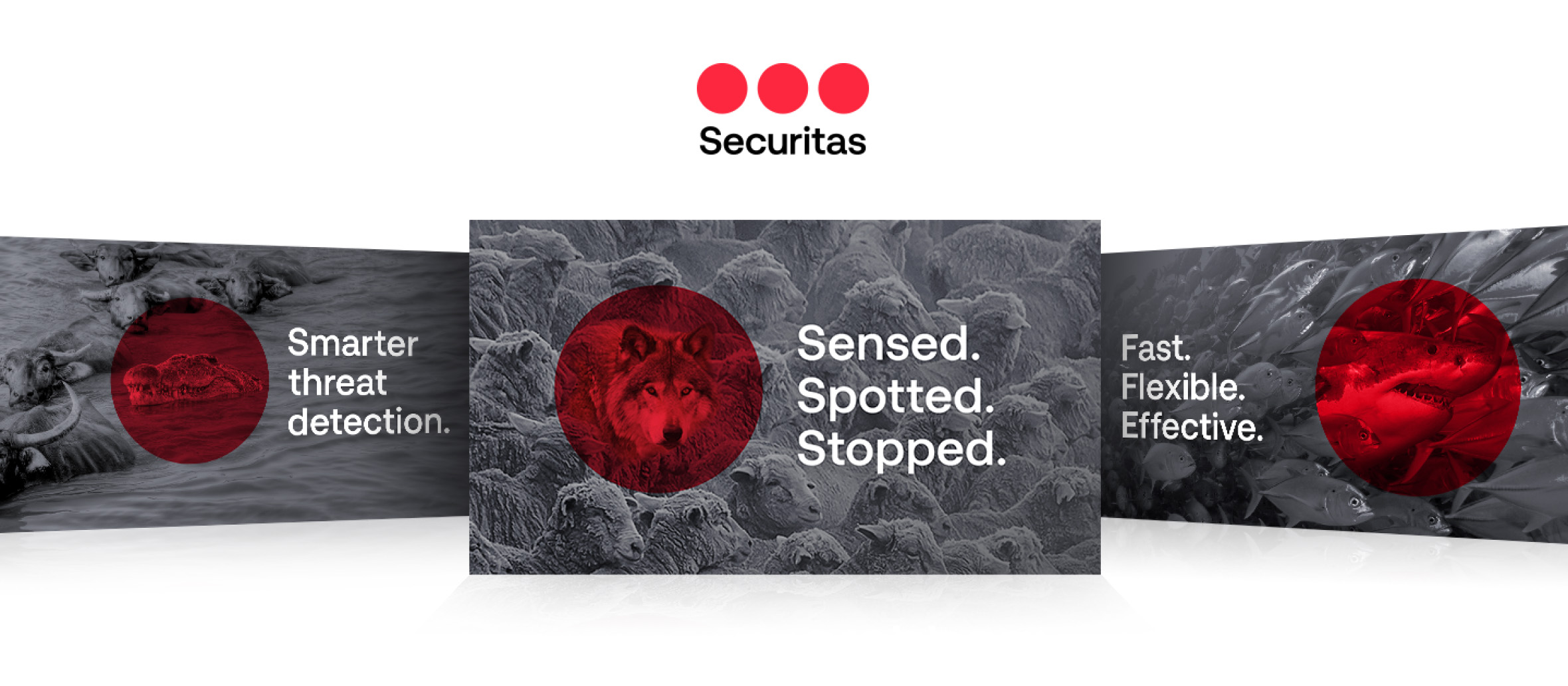 Spotted: A solution
Alongside consumer data and intensive user testing, we helped Securitas land on a product positioning that focuses on three pillars: Smart Technology, Quick De-escalation, and Peace of Mind. We created the tagline "Sensed. Spotted. Stopped." to go with it, communicating the brand's offering simply and effectively. A new visual identity announced our arrival loud and clear. We used imagery of predators in wildlife to turn heads and stop thumbs. A distinctive red dot motif that created both brand recognition and an awareness of our offering. Finally, we streamlined the user experience for potential customers, revamping social assets and landing pages to make it easier than ever to reach out.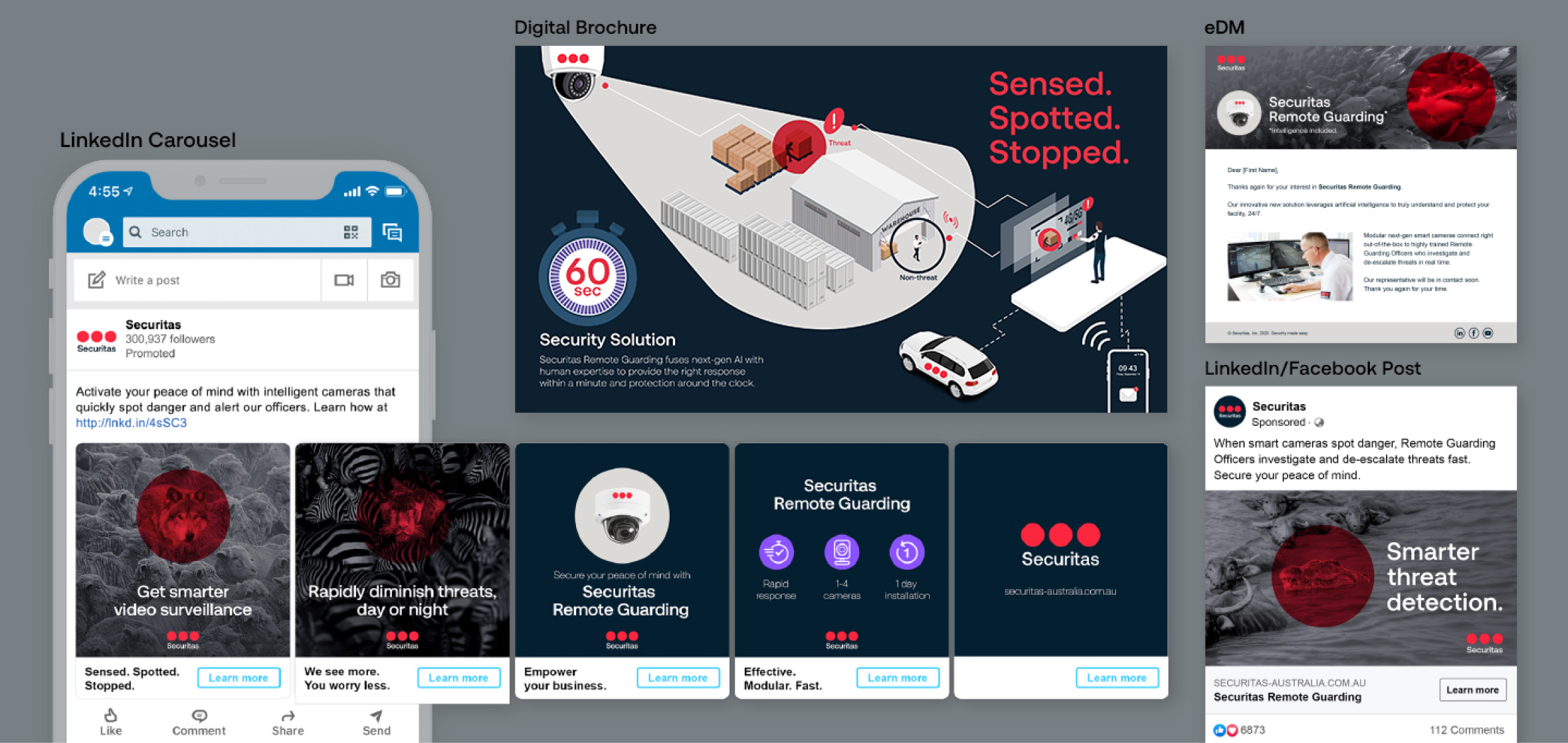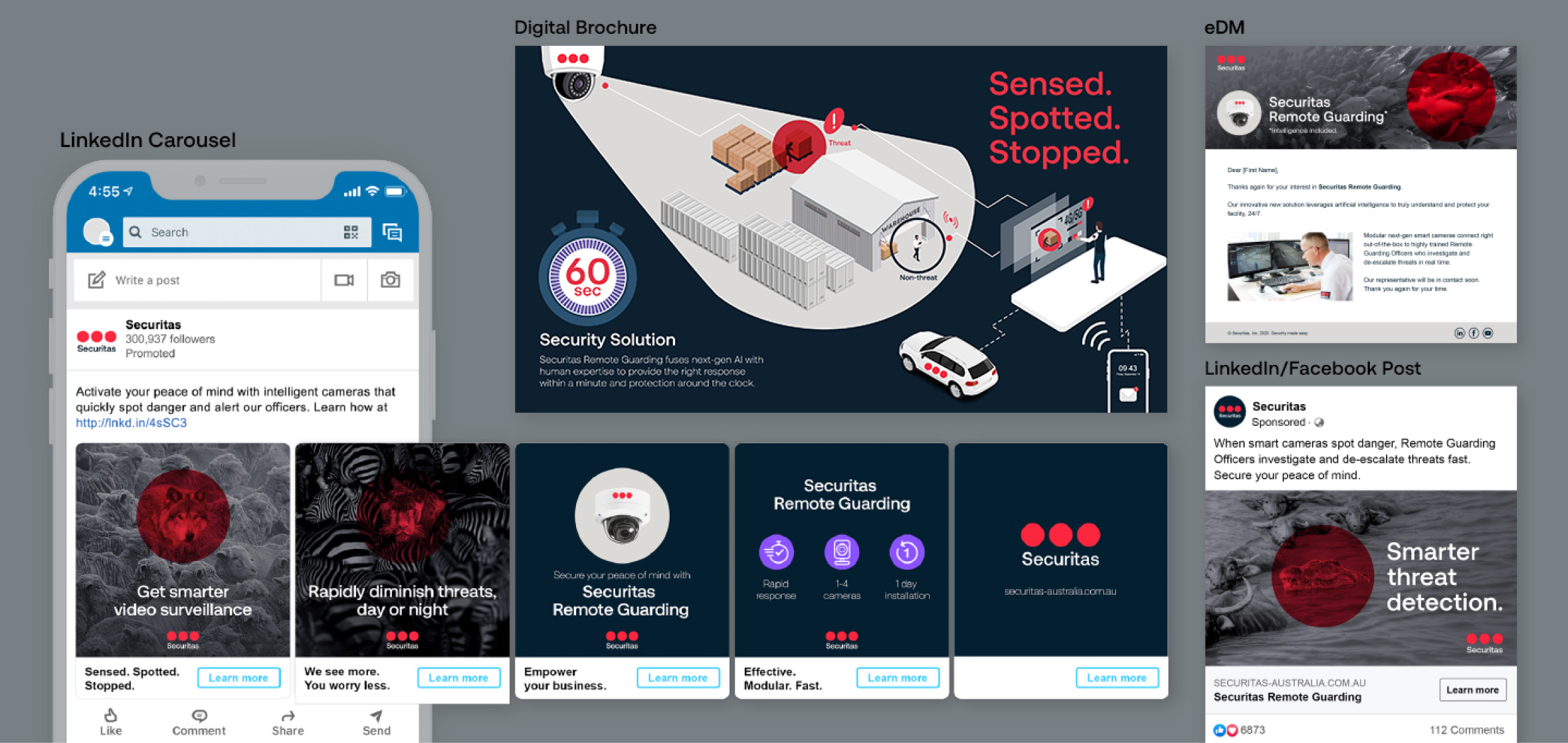 Scored: A resounding success
By making a strong first impression on potential customers, we successfully positioned Securitas to stand out. The campaign has delivered over 100x new traffic to the Securitas Remote Guarding landing page. We've also seen the search term 'Securitas' rise by over 23%, indicating growing brand awareness and salience. Securitas loved the new visual identity, tagline, and strategy we created for them – they've already begun rolling it out across other markets in the region.