November 25, 2016
RAPP UK took home two awards for their work with Mothercare at The Drum Networking Awards. They won awards in both "CRM Strategy of the Year" and "Marketing Grand Pix" categories.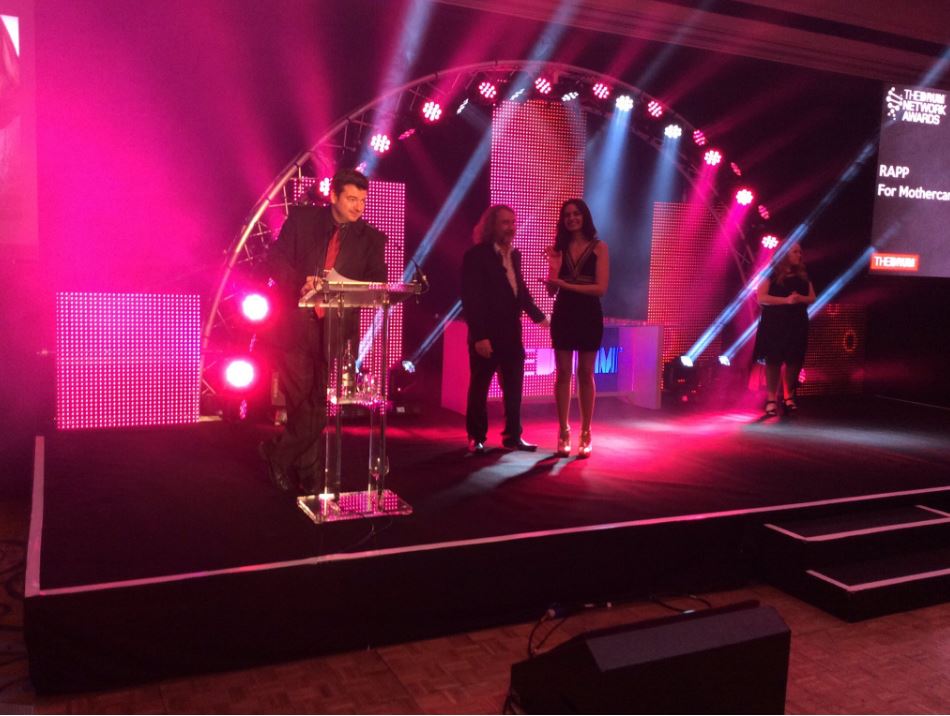 The Drum Network Awards recognize excellence in agencies across the UK, both in terms of how successful they are as marketing businesses in their own right and the quality of campaigns that they create for their clients.

To learn more visit The Drum.